Multi-instrumentalist Lloyd Miller leads the Worldclass Combo as well as SwingnJive, & L.A.Blues & Salt City Saints . Miller has been playing jazz on various instruments since 1950 in California, several other states, throughout Europe and the Middle East. He has scored traditional jazz world premiers for Utah Symphony, Colorado Springs Symphony and Salt Lake Symphony. He won Intercollegiate Jazz Festival trophies three consecutive years in the 1960s and several recent Utah Composers Guild awards.
Miller earned a PhD in Middle East Studies from the Univeristy of Utah with a dissertation on music and song texts which has been published by Curzon Press under the title Music and Song in Persia.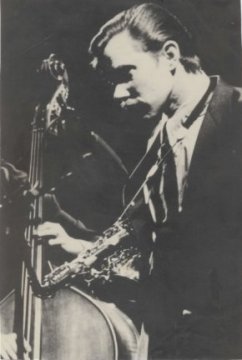 Musicians Who Have Played With Worldclass Combo
Musicians who have played in Worldclass Combo include: David Halliday, Dave McConckie, Rhett Nelson and the late Bob Pierson (sax); Evan Coombs, Lars Yorgason (bass); Dan Henderson, Nate Botts (trumpet); Alisha Ard (trombone); Sister Maryam Muhammad (vocal); BYU jazz studies director Dr. Ray Smith, U of U Jazz Studies director Henry Wolking and other well respected members of Utah's jazz community.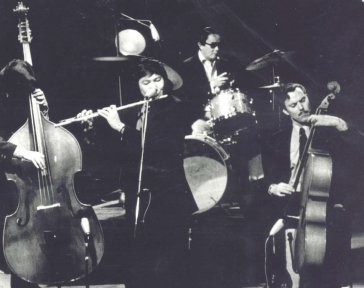 Jazzscope home | Salt City Saints | Roaring Twenties |
L.M Trio | SwingnJive| L.A. Blues | Oriental Jazz | Oom Papas
| In Europe | In Iran | In Utah

| Events | Catalog | Contact